DICTATION/FILE SPECIFICATIONS
From start to finish, Transcription Unlimited ensures that all information is protected.
DICTation Files
If you already have a preferred dictation method in place, Transcription Unlimited will facilitate encrypted receipt of your files. We accept most audio format file types, including DCT, DSS, DS2, MP3 and more.
DICTATION SOFTWARE – HIPAA compliant
Our dictation software options record and send files in HIPAA compliant DCT audio format. Choose from these easy to use HIPAA compliant programs.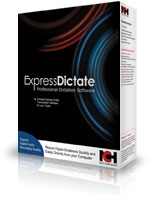 completed transcription
Reports are transcribed in Microsoft Word and can be saved as Word documents (DOC, DOCX) or PDF files. If you have any other requirements, feel free to ask us.